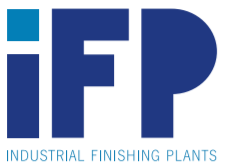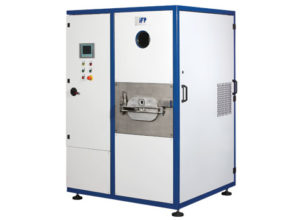 Small Series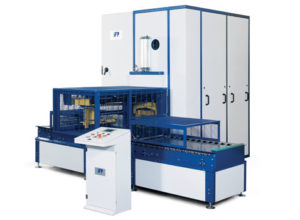 Basic Series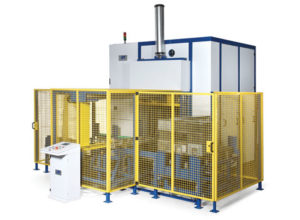 Large Series
iFP
iFP high performance Vacuum parts washers provide a self-contained, highly efficient and environmentally friendly solution to meet your most demanding parts washing requirements.
iFP systems can safely use the industry's leading solvents, guaranteeing the best cleaning results for parts manufactured in oil or water base cutting fluids, especially those presenting the most challenging internal or external features.
Superior solvent distillation, filtration and oil separation designs combine to assure the most minuscule solvent consumption, reduced labor and highly reduced waste disposal / handling costs.
iFP Vaccum Part Washers
Small Series – Small, single basket cleaning platform.  KP30
Basic Series – Single and double basket capacity with quality technology.  KP50  /  KP100
Large Series – Large three and four basket model with high performance capabilities.  KP150  /  KP200  /  KPMax

THE BEST TECHNOLOGY ON THE MARKET
The KP series washing machines, thanks to the vacuum-modified cycle of washing with vacuum values ​​of up to 1 millibar and the extensive standard and optional equipment, represent the best washing technology on the market.
THE BEST ENVIRONMENTAL QUALITY
The KP washing machines working totally under vacuum ensure that at the end of the treatment no residual of washing liquid is present on the pieces or released in the environment .
THE BEST PRODUCTIVITY
KP washing machines, thanks to the reduction in cycle time, allow a 100% increase in production capacity and a 50% reduction in electricity consumption.
THE BEST QUALITY OF WASHING
KP washing machines constantly ensure the best metal washing results whatever the degree of contamination and the type of details, even in the case of deep blind drilling.
THE BEST MANAGEMENT OF THE WASHING LIQUID
The KP washing machines allow to drastically reduce the consumption of washing liquid up to a few liters per year and eliminate the need for addition of chemical products (stabilizers).
THE BEST MANAGEMENT ECONOMY
The KP washing machines allow to completely separate the oil from the washing liquid and to reuse it in the production cycle with great economic advantage. The chip is also separated according to the type of material and daily maintenance is eliminated .
STANDARD EQUIPMENT
Fully Stainless Construction
Plant Vacuum Tight For Vacuum Cleaning
Washing Liquid Pumps High Pressure
Vacuum Pumps
Spraying a Variable Turbulence System
Cryogenic Abatement System
Distiller Stripping Sludge
Hermetic of Washing Liquid Loading / Unloading System
Washing Liquid Filtration
Double Washing Liquid Storage Tank
Touch Screen Operating Panel
Remote Assistance Via Internet
OPTIONAL EQUIPMENT
Ultrasonic Transducers For Ultrasound Washing
Third Washing Liquid Tank
Protective Agent Application Group
Additional Filtration Units
Automatic Load Handling Systems
Automatic Load Recognition Systems